ArcImaging Mission
ArcImaging uses the latest remote sensing technologies and traditional archaeological sciences to search for the remains of biblical and historical artifacts. The Archaeological Imaging Research Consortium (ArcImaging) is primarily focused on researching the historic and biblical claims of cities, sites, objects and locations based on the scientific means of Archaeology, Archaeological Imaging, Ground Penetrating Radar, Satellite Imagery, and Airborne Remote Sensing.
There are numerous ancient and biblical sites that the Archaeological Imaging Research Consortium plans to research throughout the Near East.
Members:
Archaeologist - David Livingston, Ph.D.
Archaeologist - Gary A. Byers
SAR Research & Development – Tom Pickett
Climbing Specialist – K. Ertugrul Melikoglu

Board of Directors:

Director of Operations - David E. Graves, B.Th., C.N.A., Ph.D. (cand.)
Director of Remote Sensing - Edmond Holroyd III, Ph.D.
Director of Finance - Gary Pryor
Director of International Relations with Turkey - Suheyla Gencsoy

Officers:

President - Rex Geissler
Vice President - B.J. Corbin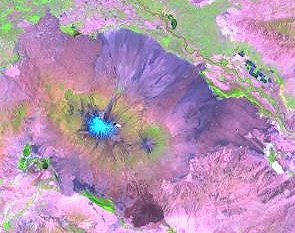 Urartu Satellite Scene
L7_preview_2000-06-26.jpg
Courtesy Jim Hays via EOS Data Gateway web site.